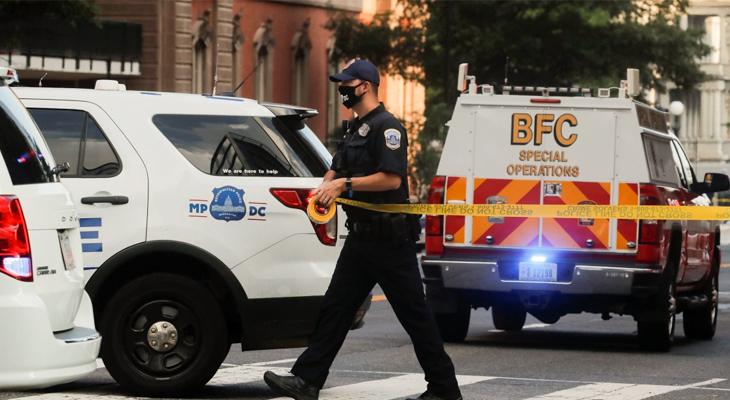 The COVID-19 pandemic changed the way the world operated. From making remote work a norm to helping people realize the importance of hygiene, it has changed the common perspective towards life.
However, as a society, the stress we all endured is unmatched. Some lost their jobs while others lost their loved ones to the pandemic. As a result, overall stress levels increased which affected the crime trends in the country.
In 2020, when the pandemic was only starting, the authorities saw a 60 percent increase in stunt driving incidents while domestic incidents spiked by 22 percent. In addition to this, vehicle theft increased by 44 percent and B&E cases soared by a whopping 45 percent.
As one of the best criminal defence lawyers in Edmonton, we have also been receiving several offence cases which is why we deemed it necessary to help you understand the crimes that have been trending amidst COVID.
Know that a sudden increase in crime rates is a typical symptom of a society in stress. Since many individuals were being denied their preferred outlets for stress, they ended up making the wrong decisions.
Also Read: How To Determine Fault In Accident Cases
Stress from jobs and the inability to socialise left many yearning for a way to deal with their frustration. As mentioned, this resulted in a spike in crime rates in Canada. Some of the crimes that have soared during the pandemic include:
Anti-Asian Hate Crimes
We all are aware how the COVID-19 virus was labelled as the "China virus" by some conspiracy theorists. Amidst all the stress, lost jobs and deceased loved ones, people were looking for someone to blame, their anger was unfairly directed towards the Asian community in Canada.
This was particularly true for larger cities such as Edmonton and Vancouver. In 2021, it was reported that Vancouver experienced a 717% increase in anti-Asian hate crimes. Many Asians have reported a huge surge in hate incidents ranging from racist abuse to attacks with weapons.
Intimate Partner Violence
The lockdown forced many couples to spend more time together. Due to the pandemic, we were all forced to spend more time at home, away from work. People were stripped from the freedom of performing their favourite activities. As a result, couples who were used to spending a few hours together were forced to spend days and nights under the same roof for months.
As a result, we saw a massive increase in inter-partner violence in Canada. Since couples were not able to separate themselves from domestic situations, their rage and frustration towards each other increased leading to domestic violence. Stats show that Intimate Partner Violence has increased by 4.6% compared to 2019.
Breaking And Entering
Amidst all this, financial desperation was also on the rise due to lost jobs. Since many businesses were forced to shutter their doors and lay off employees, there was a huge increase in breaking and entering cases. Statistics show that when compared to 2019, there was an 18 percent increase in the number of break and enter cases. Many businesses have lost a lot of money to such crimes.
Assault On Police Officers
Another type of crime on the rise is assault on police officers. It is also a part of the ongoing exposures of systemic racism within Police Departments. According to a recent report, assault on police officers has increased by 47% since 2019.
Nevertheless, if you have been through something similar or are caught in a criminal defence case, it is best to hire an experienced professional to help you with the process.
About Slaferek Law
Slaferek lawyers are highly proficient at strategizing effective defence strategies that can lead to case dismissal, reduced charges, reduced penalties, and more. To get in touch with us today, click here. Our expertise lies in criminal cases and DUI cases.
If you are scrambling with charges or are looking for a good criminal defence lawyer to help you fight your case, our team of trained lawyers can help you build a strong case. We have successfully closed hundreds of cases pertaining to murder, DUI, financial fraud and more.