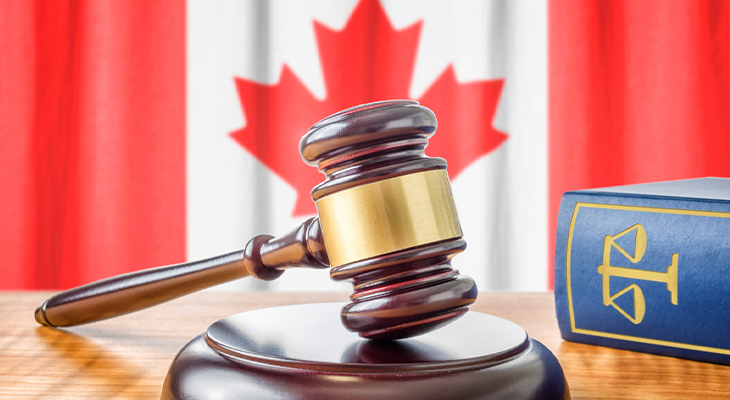 When it comes to sentencing in the criminal courts of Canada, there are several factors that affect the proceedings. One of the main factors on which the judges have to base their decision is the prior convictions of the defendant.
It is a fundamental principle in nearly every common-law jurisdiction to ensure that a defendant's prior record plays a central role in sentencing. The importance of previous criminal history should only be surpassed by the seriousness of the offence committed.
Also Read: How To Determine Fault In Accident Cases
Canadian Law follows a similar principle. Repeat defendants are held more accountable for their offences and receive a higher penalty in the shape of jail time and fines. However, if a person has committed slight misdemeanours or was convicted for a small crime many years ago, the conviction might not have a huge effect on the sentence.
Some of the other factors that judges consider include:
Statutory minimums and maximums
Limitations set by Parliament and Supreme Court decisions
Age of the defendant
The seriousness of the crime
Prior convictions
Aggravating and mitigating circumstances
Victim impact statements
Information about the defendant
What opposing counsels are asking for
The decision is made according to the judge's sentiment to:
Deter similar crimes in the future
Keep the public safe
Provide reparations to the injured parties
Impose a sentence that will enable rehabilitation of the guilty party
If you find yourself amidst a criminal sentence and don't really understand how your previous convictions can affect the case, it is best to hire an experienced criminal defence lawyer.
Impact Of Prior Convictions
Prior convictions of the defendant affect the proceedings of a criminal case in two ways:
In the first trial where prior convictions are used to show that the defendant is not trustworthy.
During the sentencing when decisions are based on prior convictions.
Introduction Of Prior Convictions In A Trial
There are several instances in which evidence from a previous conviction can be introduced to the proceedings of the sentence. One of these is when the defendant is testifying on his/her behalf. However, this can be particularly damaging for the defendant.
This is why most criminal lawyers suggest defendants not testify at their own trial. Rather, they look for witnesses where the jury is allowed to consider evidence that bears on whether the witness is telling the truth.
Not All Previous Convictions Are Admissible
However, at this point, it is important to understand that not all prior convictions are admissible at trial. This is because the rules of evidence and the judge recognize that jurors are likely to be swayed by evidence of prior bad acts.
In most cases, felony convictions are only admissible if they occurred within the past 10 years. These convictions show a pattern of criminal behaviour which might eventually lead to a more serious crime.
It also shows that the defendant is not learning from his/her previous crimes and behaviour which is a red flag for many judges.
Admissibility Of Previous Offences During Sentencing
As far as sentencing is concerned, the rules are slightly different. While determining a sentence for the defendant, especially for repeat DUI offenders, prior convictions must be considered. If the defendant is being sentenced for the same crime again, the judge will likely consider evidence of a prior criminal conviction when sentencing the defendant. All repeat offenders face harsher sentences.
About Slaferek Law
Slaferek lawyers are highly proficient at strategizing effective defence strategies that can lead to case dismissal, reduced charges, reduced penalties, and more. To get in touch with us today, click here. Our expertise lies in criminal cases and DUI cases.
If you are scrambling with charges or are looking for a good criminal defence lawyer to fight your case, our team of trained lawyers can help you build a strong case. We have successfully closed hundreds of cases pertaining to murder, DUI, financial fraud and more.