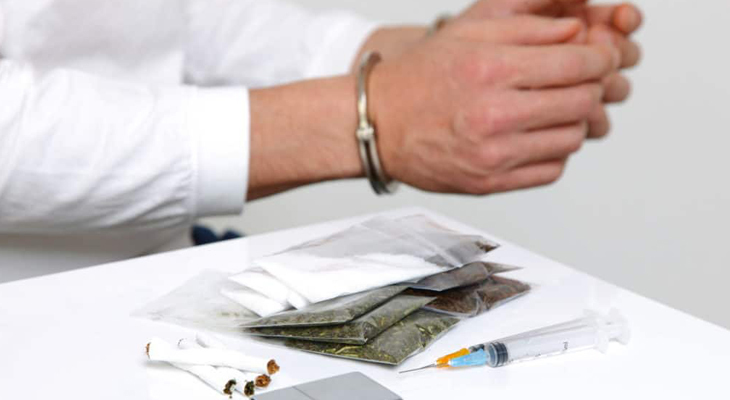 If you have been charged with possession of cocaine, heroin, magic mushrooms or anything else listed in the Controlled Drugs and Substances Act, you need proper guidance and legal services. The first step after being charged or arrested should be to demand your right to have the assistance of counsel. Ideally, you need a criminal lawyer specializing in drug possession charges, a professional legal expert who can provide the right guidance and defend your case.
People who are convicted under Canada's drug laws receive a criminal record that greatly impacts various aspects of their lives from employment to traveling. For example, a person convicted of drug possession will face troubles when traveling to the US or the Uk. The situation can also lead to a substantial jail sentence if the convicted was found guilty of serious drug crimes. Here are a few of the frequently asked questions (FAQs) about drug possession:
What does the prosecutor have to prove?
The first step in most drug prosecution cases is to prove that the object in question is actually an illegal drug. The Controlled Drugs and Substances Act clearly identifies illegal drugs. Exemptions can be made on medical grounds. The Crown has to prove the substance alleged to be an illegal item to possess. The Certificate of Analysis is produced as evidence. The testimony of the police officer is not enough to convict the accused. If the Crown Attorney does not tender the drug certificate, it can result in an acquittal.
What if someone unknowingly possesses drugs?
If you have possession of illegal drugs in your vehicle or pocket, it can be difficult to establish possession if doubt is raised on the matter of knowledge. You might be wearing a jacket or driving a car that doesn't belong to you and drugs were left within those whereabouts. In this case, the person can't be said to have knowledge of the drug possession. The accused can't be found guilty of the drug possession offence. There can be numerous situations where it can be difficult to convict someone or establish a crime beyond any doubt.
Can a person be found guilty of possessing drugs even when no drugs were found?
A person can be found guilty of drug possession if they have both knowledge and control over the drugs even if they don't have drugs in actual possession. In this case, it's necessary to prove that the accused had both knowledge and control over the drugs. For instance, if drugs are found inside the accused's suitcase or bedroom. It is also called constructive possession. A situation when a person is legally considered to be in possession of an illegal object even though not physically occupying it or using it in any manner.
No matter your situation, if you're charged with a drug offence, make sure to consult a competent drug offence lawyer. Slaferek Law is where we help people avoid serious life-changing consequences through proper legal services. Whether you're charged with drug trafficking, possession or importation, our team of drug offence lawyers will help you avoid a criminal record. Contact us to schedule a free consultation!