Our Slaferek Criminal Law Team
Darin H Slaferek, Criminal Lawyer Serving Edmonton
Darin returned to university following his employment with a utility company in 1996. He graduated from the University of Lethbridge with Great Distinction in 1998. He continued his post-secondary education and graduated from the University of Alberta law school in 2001. After articles with a civil firm, he joined Tatarchuk Olson, in 2002, practicing primarily criminal defence. Two years later he joined Engel Law Office, for one year, and continued his criminal defence practice. Currently, Darin continues his practice in Edmonton, keeping his focus on criminal defence work, overseeing and handling all criminal cases at Slaferek Callihoo.
Darin appears regularly at all levels of court and has argued before the Supreme Court of Canada. Also, he appears in courthouses located all across Alberta, Saskatchewan, British Columbia and the Northwest Territories.
Darin is on the Board of Directors of the Parkinson Association of Alberta, he is a past President of the Western Canadian Disabled Fishing Association, past Director of the Canadian Paraplegic Association, and a past Director of the Edmonton Gun Club.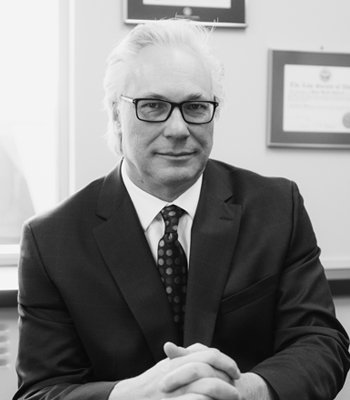 Christie Callihoo
Christie practices in the area of criminal and family law. She has appeared in Alberta Provincial Court, Alberta Court of Queen's Bench and Alberta's Court of Appeal.
Christie was called to the bar in 2008 with a background of sociology.
Christie has a unique perspective on the impact of criminal charges on the individual and their families.
Christie is a results-focused lawyer who acts in your best interests.
Dean Bergsma
Dean is an articling student who has been a full-time family mediator for the last 10 years. Dean uses a very down to earth style, seeking understanding first, settlement second, and litigation if all other options have been explored.
With his MBA and financial experience gained as a director of several public companies, Dean enjoys complex files.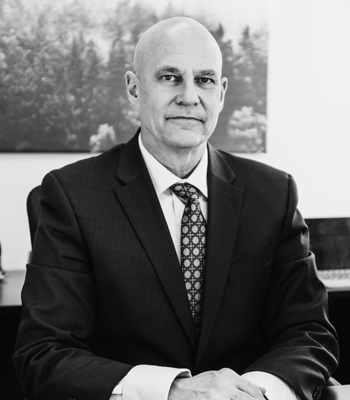 "The good lawyer is not the man who has an eye to every side and angle of contingency, and qualifies all his qualifications, but who throws himself on your part so heartily, that he can get you out of a scrape."
- Ralph Waldo Emerson
Preserve your rights, and
contact Darin H. Slaferek
Providing a dedicated focus on criminal law, practicing ethical, effective, and efficient solutions to serve the best interests of our clients.