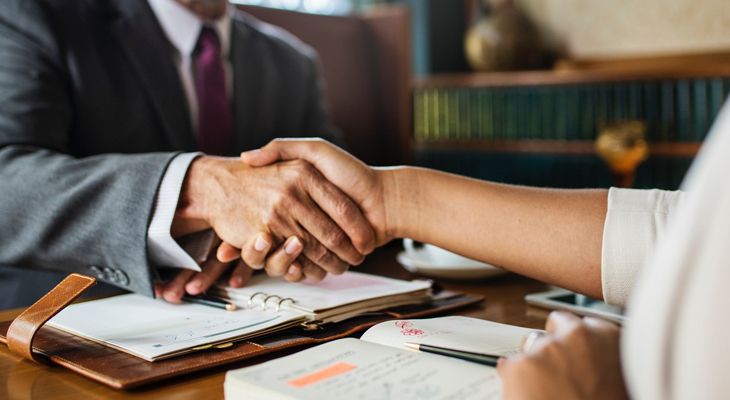 Legal assistance is necessary if you're faced with an assault charge or any other form of criminal charges. In such situations, it's easy to become very stressed or mentally drained. The decision you have to make in selecting the right defence lawyer for yourself definitely matters in a court hearing. Well prepared lawyers can easily make strong arguments on the reason for your actions. Lawyers are directly responsible for preparation, presentation and rebuttal of your side of an incident which made you come before the court.
According to law researchers, a lawyer who is focused on a case can save his client even in a difficult situation or strong case conditions. If a lawyer is sloppy, chances are you will end up with a rough sentence from the court even if you have a solid defence. It should be important for you to decide who will fight for you in a court hearing. In this perspective, we have outlined 10 basic signs that you can look for in a lawyer who will fight for you and do his or her best to defend you.
Certified For Aggravated Assault Cases
Just like doctors, lawyers get specialization degrees and certificates as well. This allows you to choose a lawyer that will be a specialist in your legal charges. Having a specialist aggravated assault lawyer will definitely help you in court. Since a specialist lawyer will need less time to prepare and will definitely have relevant experience to represent you in court.
Has A Good Reputation
Lawyers maintain a reputation based on their experience of their performance and the overall behaviour they project to their clients. A lawyer with experience and a good reputation will definitely work for your benefit. You will get a trustworthy lawyer that will be inclined to help you to the best of their ability. Lawyers with a good reputation are often referred to other clients as well.
You Get Referrals About Him/ Her
Good lawyers are often referred to new clients by the previous clients of those lawyers. If you get referred to a particular lawyer by any contact of yours, you should not rush to them immediately. It's always a good idea to do a bit of research first. If the reputation of the lawyer is good you will know it, if it's not you will still know and you can make a better decision accordingly.
Has Enough Experience
You cannot risk your case to a new lawyer with zero experience, likewise, you cannot risk giving your case to a lawyer who barely needs your case and is already at the end of their career. It would be ideal for you to give your case to a lawyer who has ample experience but still desires to increase his or her expertise in their career. These types of lawyers often are intuitive and show excitement while they work hard to win your case in court.
Takes Personal Interest In Your Case
Lawyers who take a personal interest in your case are mostly self-motivated to work for you. They are hard workers that anticipate things in your case and work on them to strengthen your defence in the hearings. These types of lawyers often would want to spend time with you and ask you various questions to understand the case more accurately and then prepare your defence accordingly.
Keeps Up To Date Professionally
Lawyers need to be up to date regarding their profession. The legal processions do not change entirely however their upgrades and improvements are always in practice. Apart from that, lawyers who are more tech-savvy are better at their jobs than the ones who shy away from technology. Even the court proceedings are sometimes updated to save resources and time. In this sense, the lawyers who are more up to date are often ahead of things in their field.
Maintains An Online Presence
Lawyers who use technology are way more efficient than the ones who do not. Simply because they care about being on the cutting edge of technology, which shows they are a lively firm being engaged online. Furthermore, lawyers that have an online presence are considered to be more reputable as they have reviews and profile rankings on their website.
Have Positive Reviews From Past Clients
Having a digital presence should not be enough for you. You must check if their profiles are authentic or not. You will need to check if there are any negative reviews on the profiles of the lawyers you might be considering. If the profile looks good and you find positive testimonials of their past clients' chances are you will be a happy client as well in the future.
Have A Professional Legal Team
Lawyers that have ample experience, a thorough digital presence and a wide client base must have a professional team behind them as well. This ensures that your lawyer is working in a systematic way. It will also tell you that your lawyer is not working alone and has help with him so that you are never compromised at any time.
Fair Price
Successful lawyers sometimes ask for very high fees. You must not think that an expensive lawyer will be the best lawyer for you. There are many great lawyers that would take your case on convenient fees and still provide you with a very high potential success rate.
If you're charged with aggravated assault or any other crime or perhaps just wrongly accused, try not to waste any time. Slaferek Callihoo's exceptional team of aggravated assault defence lawyers are ready and willing to work hard for you. Visit our website now for all the information you need. We also offer a free initial consultation for any situation you may be faced with, call us now to learn more.