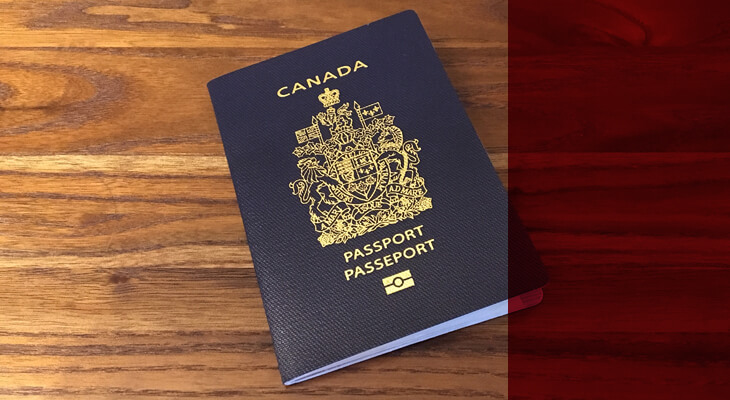 The Canadian law is highly strict and imposes some explicit sentences to the criminal offenders involved in different criminal offences such as driving under the influence of DUI or impaired driving, drug-related felonies, assault crimes, and theft or fraud. Such breaches of law come with their respective sentencing periods and fines. Having a criminal record in Canada doesn't only result in severe consequences within Canada but could also lead to a ban on traveling to the United States of America and other countries for some definite time. However, our expert criminal defence lawyers can help you either win your criminal case or get a pardon from the court of law, which could make you eligible to travel abroad after all.
You Can Apply For A Passport Under Certain Circumstances
Many people believe that they cannot get a passport in Canada just because they have committed a criminal offence in the past. Although having a criminal record may cause some issues, it may still be possible for you to get a Canadian passport. You may still apply for a passport without disclosing your criminal history as long as it doesn't prevent you from travelling to foreign countries.
Some Considerations Criminal Records That Has Been Served
If you have a criminal history, and you have already served all the aspects of your sentencing like monetary fines and jail time, then you are undoubtedly eligible for a Canadian passport. Still, getting a passport doesn't automatically guarantee that you can travel anywhere in the world as any country can refuse your entry by checking your criminal record through a criminal background check.
Apply For A Pardon Before Visiting A Foreign Country
Majority of countries conduct thorough background checks on their visitors during the visa process. Therefore, it's highly recommended by criminal lawyers to first apply for a pardon before making plans to visit abroad. It's also preferable to go through the visa policy of the destination country before you book your international flight.
Things To Remember Before Travelling To The USA With A Criminal Record
If you have a criminal history, and you are planning to travel to the USA, remember that the United States Border Control and Customs place strict checks on their foreign visitors. They make sure no Canadian convict enters the United States of America as they have access to the Criminal Record Base of Canada. We recommend you apply for a United States Entry Waiver on top of your passport if you want to enter the USA with a criminal history.
Attention: You Cannot Get A Passport If You Are Currently Charged With An Indictable Criminal Offence
In case you are charged with a crime that results in a trial by jury, you will be faced with severe problems in obtaining a passport until the final verdict of the case is announced. Let's say if you have committed an indictable crime that could result in a possible one or two year sentence, your passport application could be rejected until the judge declares you "not guilty" in the courtroom.
Slaferek Callihoo is a recognized criminal justice law agency based in Edmonton, Alberta. Visit our website to find more about our services or contact us for free-of-cost legal guidance.