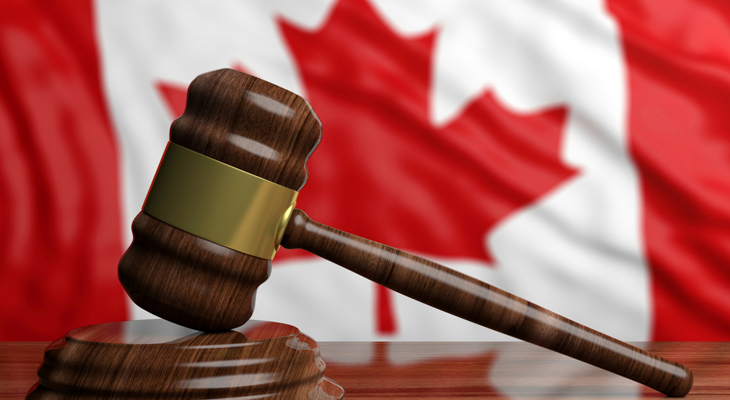 Canadian laws are promulgated by parliament mainly federal, provincial and territorial. The courts are in charge of deciding whether a person committed a crime and what their penalty will be. The police, on the other hand, maintain peace and order in the streets and are responsible for bringing to the courts those people who are presumed to have broken the law. In addition, citizens can request the help of the police in case of an accident, of being victims of a robbery or an assault or if they are witnesses to some type of crime. The relationship between the community and the police is usually harmonious and of mutual collaboration.
All residents of Canada, whether Canadian citizens or permanent residents, must respect and abide by the laws of the land or face the possibility of criminal or civil prosecution. At the same time, in order to maintain communal harmony and peace, citizens are expected to respect the principles, values ​​and common social customs of Canadians, even if they are not a legal obligation. In this sense, it is important that newcomers know their obligations and rights and maintain respectful behaviour towards the informal customs of the community in which they are established.
Some essential rights of the citizens in Canada are mentioned below:
Legal Service Rights
Every citizen who requires legal services to be defended in court must pay them. However, according to family income, a person may have the right to request legal help, that is, free legal services.
Rights Of Children
In Canada, parents have a legal obligation to provide their children with essential goods until the age of 16. Violence against children, physical or psychological, is severely punished, as it is considered a serious crime. It is forbidden to hit children. Police, doctors, teachers and those responsible for youth protection agencies can intervene if they suspect that a child is mistreated. In severe cases, parents can lose guardianship and custody of their children.
Rights Of Women
In Canada, women and men are equal and enjoy the same rights contained in the Canadian Charter of Rights and Freedoms. Discrimination and violence against women are contrary to the law and, consequently, severely punished. All forms of mutilation of female sexual organs are prohibited by Canadian law. Any woman who is a victim of violence by her husband is protected by law and can request help from the police through the emergency number 911. The police are able to intervene in an emergency, request medical help and provide the victim with a safe place. There are also community centers that provide free and confidential care.
Rights Of Senior Citizens
Men and women over 65 are considered senior citizens. They enjoy certain social aids, such as the old-age pension. Some Canadian provinces also provide social assistance for the purchase of medicines. Certain companies offer special rates or personalized services to better serve the elderly. In general, the elderly are treated with great consideration and respect and abuse against them is not tolerated.
Rights Of Language
Canada is officially a bilingual English / French country. Therefore, every citizen has the right to receive federal government services in both languages. At the provincial, territorial and municipal levels, bilingual services may vary. New Brunswick is the only official bilingual province in Canada.
Slaferek Callihoo is a recognized criminal justice law firm based in Edmonton, Alberta. Visit our website for more information or call us for free legal guidance.