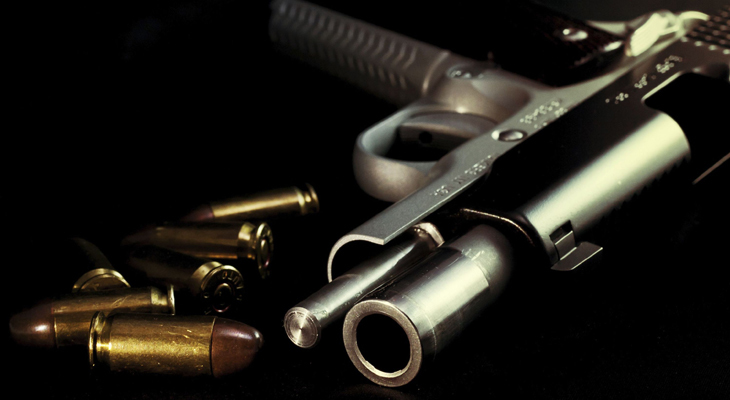 When it comes to weapons offences, the Canadian criminal code is tough. Taking into account the increasing incidents of gun violence in Canada, it's important to address these concerns and educate people on weapon-related issues. Sentencing for offences involving firearms is substantial as it helps the state prevent or reduce weapon assaults and gun violence.
Being convicted of weapon offences can seriously affect your ability to avail employment opportunities and to travel to the United States or other countries. If you have been charged with a weapons offence, talk to a reputable criminal lawyer specializing in weapon charges.
Understanding weapon offences
Under section 267(a) of the Criminal Code, weapon assault is a criminal offence. If a person carries a weapon without any legal ground, threatens to use a weapon, commits an assault or imitation, that person can be charged and punished in accordance with the law.
There are several weapon offences: weapons trafficking, unauthorized possession, unsafe storage of a firearm, carrying a concealed weapon, etc. The Criminal Code refers to a weapon in two contexts: an object used to harm someone and unauthorized firearms. Simply put, a weapon is anything that someone uses to threaten someone else or intimidate someone else to cause death or injury. Within a certain context, an object used to tie or bind a person against their wills may also be considered a weapon.
Weapon offences are generally related to the illegal possession and use of restricted firearms or other weapons or parts of weapons such as ammunition and cartridge magazines. A person who has been charged with a weapon offence for the first time may receive lower sentencing maximums and possibly no jail time. The Crown can choose to proceed with the case as a summary offence. However, in the case of an indictable offence, the offender can get jail time.
The judges are obliged to determine the sentence for various offences in accordance with the guidelines described in the Criminal Code. However, it's possible to challenge sentencing guidelines in higher courts.
When defending someone on weapons charges, the lawyer will analyze all the aspects of the arrest to see if the accused had been arrested in accordance with the appropriate procedures. The rights of the accused must not be violated no matter the situation. A Charter application can be filed to have the evidence excluded. For instance, if the police conduct a search or made an arrest without sufficient grounds, the defence can raise considerable doubts regarding the weapons offence charges.
A person can be convicted of weapons offences even if they don't intend to cause harm. Careless storage and transportation of firearms or careless use of ammunition can lead to a conviction. If you have been arrested or detained on weapon assault charges, make sure you contact a criminal lawyer to properly defend your rights.
About Slaferek Callihoo
Slaferek Law is a credible team of Edmonton's criminal defence lawyers who provide dependable and effective legal presentation for people dealing with weapon charges in Edmonton and area. Don't end up in jail or being under-represented, consult one of our criminal lawyers specializing in weapon charges in Edmonton, Alberta. Give us a quick call to schedule a free consultation!