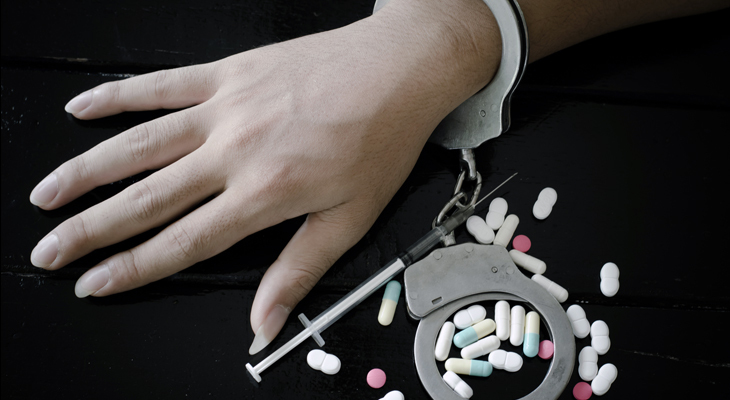 It's hard to fully understand drug offences in Canada. If you or someone you care about has been arrested for a drug charge, you may be uncertain about your options or what to do next. The aftermath of a drug arrest can be horrible as well as confusing. This is why it's critical to consult a drug defence lawyer who can help you navigate through technical legal processes and produce the best outcomes for you.
When dealing with drug offences in Canada, it's important to understand how the criminal code deals with drug convictions and how a good lawyer can help you out.
Possession of drugs
According to Controlled Drug and Substances Act, it's illegal to possess prohibited drugs even if they don't belong to you. To get someone convicted, the prosecutor has to prove that the illegal drug was in a location that you control or on your body. The prosecutor must also prove that you knew the drug in question was illegal.
The Controlled Drugs and Substance Act enlists a number of illegal substances such as cocaine, methadone, morphine, opium, heroin, etc. Some of the listed substances are completely banned while some of them can only be made available under special circumstances such as a doctor's prescription.
Personal possession is when you possess a drug in your immediate vicinity. A person may be charged with a drug offence when found having a small quantity of the prohibited drug. The police officer who made the arrest and believes that the accused had an illegal drug for personal consumption must explain the situation in which you were arrested.
Defence for possession charges
Improper police procedures and illegal search are the most common legal defences to drug possession. There are certain limits as to when or how the police can conduct a search in case they suspect someone has drugs or alcohol in their car or house. The police also need to establish that the content would be tempered with or removed if there was a delay while a warrant was served.
If you believe the police conducted an unlawful search, you can object the act and talk to your lawyer about the situation. The police can't search your house without your permission or a search warrant. Even if the police have a warrant to search your house, they must identify themselves and show you the copy of the warrant before the search takes place.
The use of recreational marijuana has become legal in Canada. However, each province is supposed to set up its own rules regarding the purchase or use of marijuana.
If you have been arrested for a drug-related crime, the way you handle the situation will have a major impact on your life. It's not wise to handle such accusations on your own. A competent team of drug offence lawyers can help get your drug offence charges dropped or significantly reduced. If you're located in Edmonton or surrounding area, talk to Slaferek Law. We help people with all kinds of drug-related crimes. Contact us for more information!