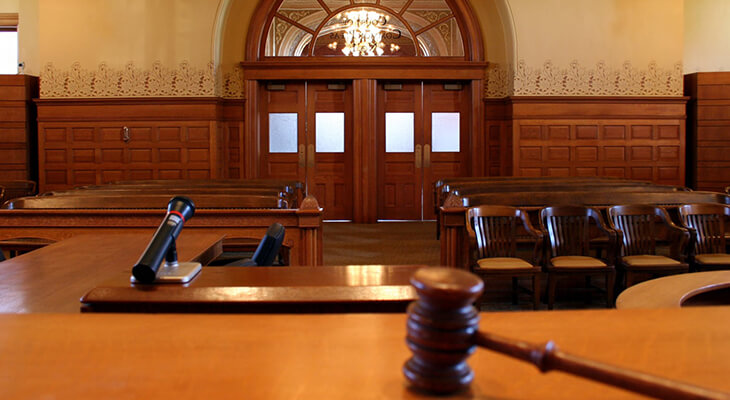 Generally, there's not so much that happens at the very first court appearance. When you appear before the court of law for the very first time, very little happens on that day. Overall, your initial appearance before the judge won't be considered as your trial date, and you're also not supposed to take a substantive step during that court proceeding.
What To Expect From Your First Court Appearance
If you're charged with a felony, and you don't have a lawyer, the court will read your charge to you to make sure you fully comprehend the allegations. You'll also be provided with an opportunity to order disclosure (a copy of evidence that the law enforcement authorities and the Crown have gathered to prosecute your case) from the office of the Crown's Prosecutor.
Possible Outcome Of Your Initial Court Appearance
The most probable outcome of your very first court appearance is that the court will adjourn your matter. This means that the judge will reschedule your case to another data to give you enough time to review disclosure and hire the services of an expert criminal defence lawyer which is highly recommended.
It's also possible that you plead guilty at your initial court appearance, although it's best not to do so without reviewing the Crown disclosure.
Tips For Preliminary Court Appearance
If you haven't hired a criminal lawyer before your first court appearance, read the appearance notice and other related documents carefully that direct you to attend court. When you read those papers, you'll know about the exact date, time, and place of your preliminary court appearance.
When appearing for the very first time in the court of law, you'll most likely need to appear in a docket court or attend the Case Management Office CMO. Docket court and CMO are specialized places in the courthouse that are reserved for making basic appearances; these include seeking case adjournment and setting a date for trial and disposition (the present status or final result of an arrest or prosecution).
Before appearing in court, ensure that the docket list specifies your name and criminal charge against you correctly. Make sure you reach the location at least 15 minutes before the start of your case appearance. Also, before you enter the courtroom, you must remove all non-religious headwear and turn off your cell phone.
In case you decide to go on with your first court appearance all by yourself, you can always look for the help of duty counsel when needed. Duty counsel is a free attorney whom you can find in most of the docket courts, whose duty is to assist individuals with their initial court appearances. If you don't take the help of a duty counsel, it's advised that you sit quietly in the courtroom until they invite you to speak.
If you've got the opportunity to order your disclosure (the evidence that the Crown has against you), you should take it. It's best to retain an expert criminal lawyer, who knows when and how to order disclosure from the court. When your lawyer requests disclosure at the right time, it will help your legal team to keep your legal matter moving forward without wasting time.
It usually takes several weeks for the Crown Prosecutor to finalize your initial disclosure package. When you order your disclosure at your initial appearance, you'll be able to avoid the waiting time for ordering and receiving your initial disclosure. The quicker your lawyer gets your disclosure, the faster he'll be able to identify possible defences and order missing or additional disclosures if necessary.
About Slaferek Callihoo
Slaferek Callihoo is a professional criminal defence law agency based in Edmonton, Alberta. Visit our website to learn more about us or contact us for free legal consultation.