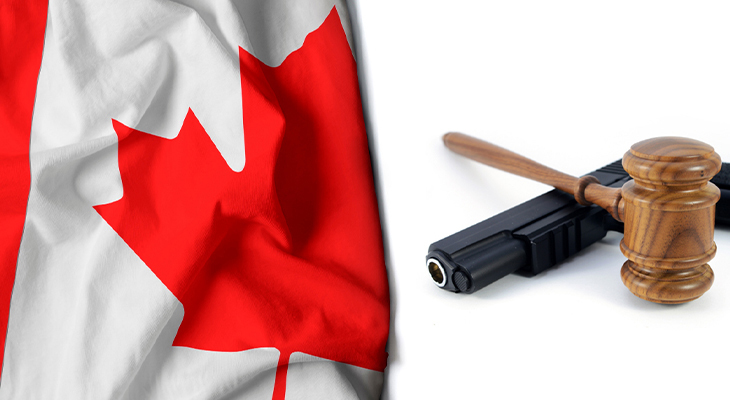 Firearm offences are considered serious criminal charges under the Canadian Criminal Code. If you fail to abide by the regulations governing the use of firearms or weapons given in the Criminal Code and Firearms Act, you will be charged with a firearms offence. When charged with a firearm offence in Canada, you must consult with an experienced criminal defence lawyer to receive the best legal advice to defend your case adequately.
Here, we will provide answers to frequently asked questions FAQs regarding firearm offences in Canada:
What Are The Different Rules Governing Firearm Offences In Canada?
Under the Criminal Code, a firearm means any barrelled weapon from which a bullet can be discharged and capable of producing severe bodily injury or death to a person. When you use a gun, the rules that apply to you usually depend on your firearm type. Section 84 of the Criminal Code puts forth three classes of weapons, and the different restrictions that apply to each category:
Prohibited firearms include guns like automatic guns, sawed-off shotguns, and guns that are less than 105 mm in length.
Restricted firearms are weapons you can own if you complete a safety course and get a licence to hold restricted firearms under the Firearms Act. Restricted firearms include

Non-prohibited handguns,
Semi-automatic guns,
Firearms that discharge centre-fire ammunition, and
Guns with a barrel less than 470 mm in length

Non-restricted firearms usually include the gun types used for hunting, like rifles and shotguns. You can use a non-restricted firearm after obtaining a licence per the requirements set out in the Firearms Act.
When Can The Police Office Seize My Firearm?
Suppose the police have reasonable grounds to believe that an offence has been committed with a firearm or that a weapon has been used in the commission of a crime. In that case, the police have the authority to get a search warrant for the gun and seize it.
The police can choose to go for a warrantless search for a firearm due to the risk it provides to their safety and the public's safety by delaying the search. They can also argue that the evidence of the offence in question would have been destroyed or lost if they had sought a proper warrant.
Another instance where the police can seize your firearm can include believing that it's not in the general public's safety interest for you to hold a gun.
What Are Common Defences To A Firearm Charge?
The best available defence to your firearms-related charge will usually depend on the nature of the firearm used and your criminal case's particular circumstances. However, your criminal defence attorney can use the following suitable defences to your guns charge in Canada:
You were using your gun in a way that met the standard of care expected of you under the circumstances
Evidence about the improper use of a firearm by you was gathered through an illegal search by the police
Absence of a sufficient amount of evidence suggesting that you were carrying a firearm for a potentially dangerous purpose
You were not aware of the fact that you were carrying a gun with you
Evidence about your firearm-related criminal offence was gathered through an illegal search by the police
About Slaferek Callihoo
Slaferek Callihoo is a professional criminal defence law firm that helps its clients defend various criminal offences, including firearms offences in Edmonton and surrounding areas. Visit our website to know about our areas of practice or contact us for expert legal guidance.