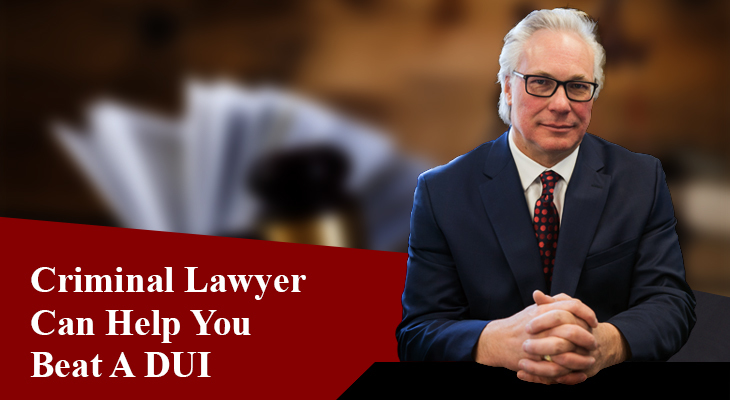 The sentence for driving under the influence of alcohol or drugs may vary depending on the nature of offence and jurisdiction. If you have been charged with a DUI offence for the first time, make sure to defend your case with the help of a competent DUI defence lawyer. With the right advice and presentation, you'll be able to either dismiss the charges or reduce the impact.
You probably have a lot of things going through your mind after being charged with a DUI. One common mistake people make when dealing with DUI charges is that they lose hope. Since a criminal record can have a devastating impact on your job, social life, and your ability to drive or find a new job, it's important to handle DUI criminal charges with due care and attention. You might be thinking about the cost of hiring a specialized DUI lawyer. In reality, not hiring a good lawyer can cost you more.
There are certainly some legal ways to navigate the process and adequately defend a DUI case. Here is how a DUI attorney can help defend your case based on your situation:
Review And Explain Your Charges
A DUI is not treated as a casual driving infraction. It's a criminal offence and you need to understand the severity of your charges and potential penalty incurred in case you're found guilty. A person who hasn't dealt with a criminal offence before might find it difficult to comprehend the legal system and the processes involved. An experienced DUI lawyer can help review your situation and identify your options. They have sufficient knowledge of the justice system and extensive experience defending against DUI charges.
You Deserve Defence And Advocacy
Not having a proper defence will likely lead to a drunk driving conviction. Pleading guilty can even turn out to be a worse option. Most people prefer to plead guilty because they think they don't have a choice. It's your right to have a fair trial and have your side properly heard. It's important to carefully examine the circumstances leading to DUI charges. For instance, a DUI lawyer will appraise the reports created and presented by the police officer who pulled you over.
If there are inconsistencies in reports and evidence, a DUI lawyer will advocate on your behalf to uncover any ineptitude on the part of the arresting officer. For example, failure to disclose any medical conditions that could lead to a false positive prior to the test can be used as a solid argument to get your charges dropped.
Access To Experts Outside Legal Field
A reputable team of DUI criminal lawyers is likely to have connections with other experts that can help you draft your defence; for example, a doctor who could provide expert testimony on your behalf. Having access to a host of professionals can help you successfully defend your DUI charges. This is why it's important to hire a lawyer that possesses a roster of experts available at a moment's notice to provide the necessary aid.
About Slaferek Callihoo
Slaferek Callihoo provides excellent legal services for defending our clients facing DUI charges. As one of the most reputable teams of DUI lawyers in Edmonton, we provide objective advice and legal aid to help our clients prepare a sound defence. If you have been charged with a DUI in Edmonton, schedule a free consultation right now!