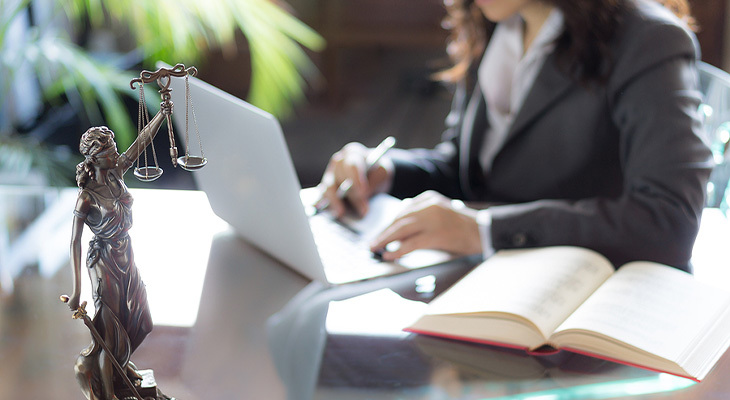 Choosing the right criminal defence attorney is by far the most important decision you will have to make if you are charged with a criminal offence. A professional criminal defence lawyer will guide you through every step of your criminal case as well as through the justice system.
Lawyers are trained to protect your legal rights and make sure that the rights laid out by the Government of Canada are upheld as they were intended. Since criminal charges can lead to hefty criminal fines and jail time it is important that you take the task of choosing the right criminal attorney very seriously.
There are many ways you can find a good criminal lawyer for your case. You can either search online for a local criminal defence attorney with good reviews or to talk to friends for suggestions. Another way to find good criminal defence lawyers is by referring to your provinces and local bar associations.
But how can you spot a professional criminal defence attorney that will increase the chances of you winning your case? There are a few things that you can look out for to ensure that you are hiring the right person.
In this blog, we have listed some of the factors that you should consider when looking to hire a criminal defence lawyer if you have been convicted of criminal charges.
Things You Should Consider Before Hiring A Lawyer
Before you embark on your journey of finding the right criminal defence lawyer for your case, there are a few things that you should consider. These are:
Your Budget
It is important to estimate the amount of money you are willing to set aside to hire a lawyer. Some well-known criminal defence lawyers can cost you a lot.
Financial Assistance
Depending on your financial status, you have to decide whether you need financial assistance from the state or not. If you decide to apply for financial assistance, your options for hiring a lawyer of your choice will be limited.
Lawyer's Jurisdiction
Laws vary from province to province which is why you have to consider the jurisdiction of your lawyer before hiring him/her for the case.
What Should You Look For In A Lawyer?
Here are some of the things you should look for in a criminal defence lawyer.
Responsiveness
When you are on trial, time is of the essence. You cannot waste time. Laziness and carelessness can lead to a lost case. You need an attorney that will start working on the case right away and will deal with all the formalities in a time-efficient manner.
To do this, your lawyer should have a great legal team that is proficient with all the laws as well as the current changes and the proceedings of the court.
Speciality
While looking for a lawyer, you may find several individuals who pose themselves as all-rounders. This means, they have not specialized in a specific law but have had the opportunity to work as a criminal defence lawyer. It is better to hire a lawyer that specializes in Criminal Law. This will increase your chances of winning the trial.
Local Experience
As tempting as it may sound to hire a lawyer with extensive experience in different courts around the country, it is better to hire a criminal defence lawyer with years of experience in the local courts. This will give you an edge that might help you win your case and walk free again.
Courtroom Confidence
Before finalizing a criminal defence lawyer for your case, it is better to go to one of the cases your lawyer is currently dealing with. This will help you evaluate how he/she makes his/her way around the court. Courtroom confidence is extremely important if you want to win your case.
Questions You Should Ask Your Attorney
Some of the questions you should ask your criminal defence attorney before hiring them include:
What are the consultation charges?
Is the courtroom fee included in the charges?
What is the structure of their fee arrangement?
Have they handled similar cases?
How long does he/she expect the case to go on for?
How often will you be updated on the proceedings?
About Us
At Slaferek Law, our criminal lawyers are well versed with the rights of its citizens. We help you get out of difficult situations and help you with Unreasonable Searches & Seizures. We have successfully defended clients who have been arrested and accused of illegally possessing such substances as marijuana, cocaine, ecstasy, methamphetamines, heroin, oxycontin, pain killers, and illegal prescription drugs.