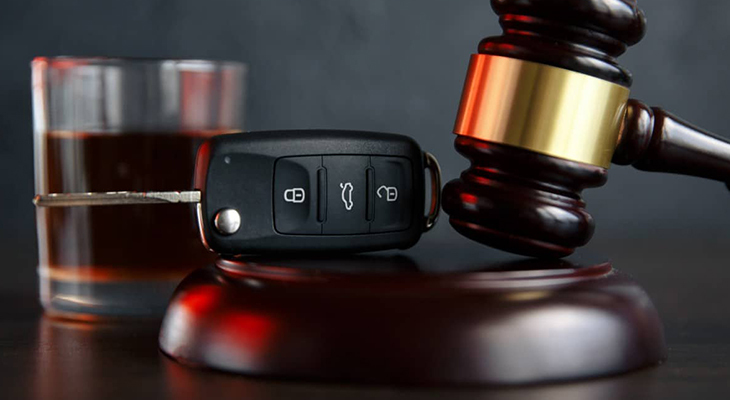 As per the Alberta Administrative Licence Suspension AALS Program, every individual who is charged with a drug/alcohol-related driving offence will receive a driving licence suspension for 90 days, followed by an extended 1-year driving suspension.
There are no exemptions when it comes to the first 90 days suspension. However, you can have your further 1-year suspension lifted if you get yourself registered in the Ignition Interlock Program IIP, a program that is designed to ensure safe and legal driving.
Can I Get My Drivers Licence Back Before The First Court Date?
You can appeal your drivers licence suspension under the AALS before your trial, but it's unlikely that you can complete the appeal procedure before your first court date. You'll likely have your first court date within one month after you were first charged and got your licence suspended.
This means that you will have 30 days from your DUI offence date to apply for a hearing to the Alberta Transportation Safety Board ATSB to appeal your AALS suspension. You'll also be provided with an option to either submit your appeal in a written form or have it be heard orally. In either case, it's highly unlikely that your process will get completed before your first court date.
Can I Get My Drivers Licence Back Before Trial?
There are two methods of obtaining your drivers licence back before your trial; the first way is through the AALS Program, while the second one is through the Ignition Interlock Program IIP. When using the first method, first, you have to fill an application form for a hearing, which you can get from an Alberta Registry.
Your complete form must reach the ATSB department within 30 days of the issued suspension, which will then determine whether or not they should cancel your licence suspension. Whatever the outcome of your appeal may be, it will not have any effect on the disposition of your impaired driving charges.
When using the second method, first, you will have to fill out an application form for hearing, which you can get from the Alberta Registry. You must submit your filled application form to Alberta Transportation Driver Fitness Monitoring either via email, regular mail, or in person. The final decision from the ATSB department may take up to 30 days, which you'll get notified about via mail.
How Fast Can I Get My Drivers Licence Back If I Plead Guilty?
If you are found guilty of a DUI offence, the court will subject you to a 1-year mandatory licence disqualification under the Canadian Criminal Code, besides serving a 1-year provincial suspension simultaneously. You may get your drivers licence back if you enter the Alberta Ignition Program. This program requires you to install an ignition interlock device on your car for testing your blood alcohol concentration through your breath before you start driving.
How Soon Can I Get My Drivers Licence Back If I Win My DUI Case?
In the case of a successful acquittal from all DUI charges, the AALS suspension does not end automatically. The AALS Program runs independently of the Canadian Criminal Code Charges. The only way you can avoid all suspensions is to through an AALS appeal process as discussed above. Always consult your DUI defence lawyer at all stages of your DUI case for a successful defence and to ensure process completion.
Slaferek Callihoo deals with the successful defence of various types of DUI cases in Edmonton, Alberta. Visit our website to read more about expert legal services or contact us now for a free consultation.