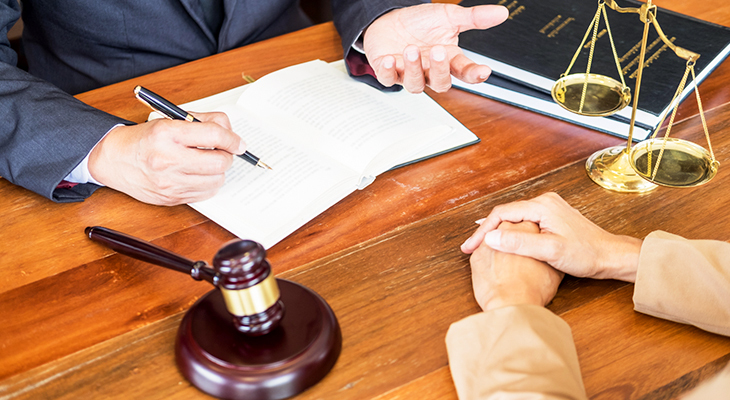 If you find yourself amidst a criminal defence case, your first step should be to hire a professional criminal defence lawyer who specialises in the kind of case you are dealing with.
At Slaferek Law, we have a team of certified and well-experienced lawyers who deal with drug offences, DUI offences, criminal offences and theft or fraud cases. Our lawyers are competent at devising strategies to help you find your way out of the most difficult cases.
However, for a successful trial, it is important to understand that your coordination with the lawyer is of paramount importance. You have to ensure that you are truthful to your lawyer and there is nothing you are hiding.
One of the best ways to paint the exact picture of your case to your lawyer is during the first meeting. Hence, it is crucial that you prepare well for the meeting and have all the necessary requirements on hand. These include any documents, evidence as well as narrations of incidents that are related to the case.
As one of the best criminal defence law firms in Edmonton, we have taken upon ourselves the responsibility of helping you prepare for your first meeting with your lawyer.
Why Is The First Meeting Important?
In any kind of legal matter, the first meeting with your lawyer is extremely important. This is where you decide whether you have the required confidence in your lawyer's ability.
You will have to consider what you need in a criminal defence lawyer and evaluate the person you are meeting accordingly. In addition to this, you have to describe the case you are dealing with in detail to find out whether the case lies within the lawyer's expertise or not.
What Should You Tell The Lawyer?
If you are dealing with a case of a rather sensitive nature, it is understandable that you will be hesitant while sharing information related to the case. However, know that all lawyers have signed a confidentiality agreement and they cannot share the details of any case with other parties involved.
In the first meeting, the lawyer expects you to tell him/her who you are. You might have to share some private information as well. This also includes information about the situation you are dealing with, other parties involved in the case and your contact information.
You must disclose everything to the lawyer that is related to your case and must provide complete information about your legal issue. Don't be dishonest even if you are embarrassed.
Write Down What You Want
When going to meet a lawyer, it is imperative that you clear out any queries you have. The best way to ensure that you get all your questions answered is by writing down the questions you have in mind.
Some of the questions you should ask the lawyer include:
What are the weaknesses and strengths of your case?
What you should do and not do?
What is the lawyer's fee?
What is the course of action that the lawyer thinks you both should take?
What Should You Not Do?
There are certain dos and don'ts when meeting a lawyer while you are dealing with a criminal defence case. Here are a few things that you should avoid:
Being dishonest about the case.
Leaving out details thinking they are not required.
Keeping information from the lawyer in an attempt to keep family members away from the case.
Keeping evidence or important documents from the lawyer.
About Slaferek Law
Slaferek lawyers are highly proficient at strategizing effective defence strategies that can lead to case dismissal, reduced charges, reduced penalties, and more. To get in touch with us today, click here. Our expertise lies in criminal cases and DUI cases.
If you are scrambling with charges or are looking for a good criminal defence lawyer to fight your case, our team of trained lawyers can help you build a strong case. We have successfully closed hundreds of cases pertaining to murder, DUI, financial fraud and more.