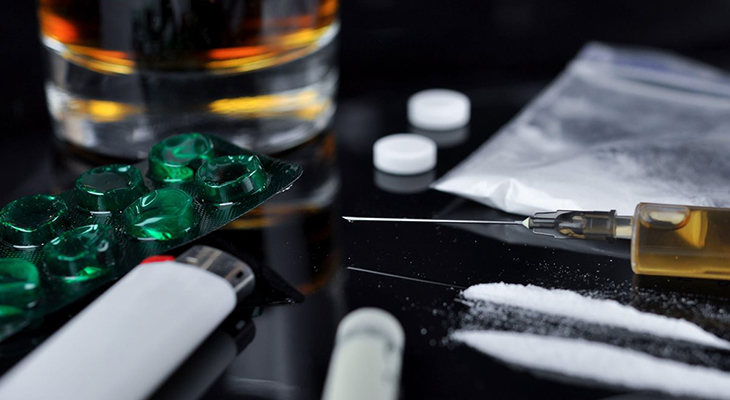 According to a directive recently issued to prosecutors, lawyers are being asked to avoid prosecuting simple drug possession cases unless major public safety concerns are at play. This move came as the federal government is being pushed to reconsider decriminalization.
These new guidelines revise the Public Prosecution Service of Canada's (PPSC) approach to simple possession offences under the Controlled Drugs and Substances Act.
The Director of Public Prosecutions Kathleen Roussel has asked her team of lawyers to focus on pressing charges only for more serious cases. In other cases, they are advised to look for alternative measures. These alternatives might include restorative justice and Indigenous approaches that will divert simple possession cases away from the criminal justice system.
The PPSC spokesperson Nathalie Houle, while talking about this, said,
"Where the possession relates to a substance use disorder, the prosecution should generally be avoided where the offender is enrolled in a drug treatment court program or a course of treatment provided under the supervision of a health professional. When deciding whether to initiate and conduct any prosecution, PPSC prosecutors must consider not only whether there is a reasonable prospect of conviction based on the evidence available but also whether a prosecution serves the public interest."
Context
The main purpose of the new guidelines is to 'articulate a principled prosecutorial litigation approach to the well-documented realities about the health impact of substance use while acknowledging that certain drug use may present particular public safety concerns, particularly when associated with other criminal conduct.'
This approach reflects the multiple tools parliament has created, and prosecutorial policies incorporated over time. It includes Drug Treatment Courts, alternative measures as well as judicial referral hearings.
In addition to this, the new guidelines also reflect three realities according to Part 5.13 of the PPSC Deskbook. These are:
Substance use has a significant health component;
In addition to the personal health component, substance use may be associated with conduct that poses separate serious public safety concerns requiring a criminal enforcement component; and,
Simple possession may result in a criminal record as well as a fine or a short period of incarceration.
The deskbook also details that criminal sanctions, as a primary response, have limited effectiveness as:
Specific or general deterrents; and,
As a means of addressing public safety concerns when considering the harmful effects of criminal records and short periods of incarceration.
Principles
The following guidelines specify what principles would generally warrant criminal prosecution:
A person in possession of an illicit drug in the vicinity of places frequented by youths or is risking the safety or well-being of children or youth will be faced with criminal prosecution.
A person putting the health or safety of others at risk by performing acts like driving or preparing to drive while impaired, supervising another person driving, operating machinery, or possessing a weapon will be faced with criminal prosecution.
A person doing an act that poses a heightened risk to a community's efforts to combat the use of illegal substances will be faced with criminal prosecution.
A person associated with cultivation, production, harvesting, trafficking or importation of a controlled substance on a grounded basis will be faced with criminal prosecution.
A person breaching rules in "a regulated setting" such as jail or prison will be faced with criminal prosecution.
Alternatives should be considered when:
The possession relates to a substance use disorder and the offender is enrolled in a drug treatment court program or a course of treatment provided under the supervision of a health professional, including those involving Indigenous culture-based programming, peer counselling, and abstinence-based recovery centres.
The conduct arises from a violation of a bail condition and can be addressed adequately through a judicial referral hearing;
The conduct can be adequately addressed through an approved alternative measure or a measure that is consistent with the principles contained in Chapter 3.8 of the PPSC Deskbook governing alternative measures;
The offender is an Indigenous person and their conduct can be addressed through an Indigenous restorative justice response; or
The offender's conduct can be addressed through a restorative justice response.
Conclusion
The deskbook also details that there is some regional flexibility to reflect the different severities of the underlying situation being addressed, availability of health-based responses and the state of the consultative process with partners.
About Us
At Slaferek Law, our criminal lawyers are well versed with the rights of its citizens. We help you get out of difficult situations and help you with Unreasonable Searches & Seizures. We have successfully defended clients who have been arrested and accused of illegally possessing such substances as marijuana, cocaine, ecstasy, methamphetamines, heroin, oxycontin, pain killers, and illegal prescription drugs.