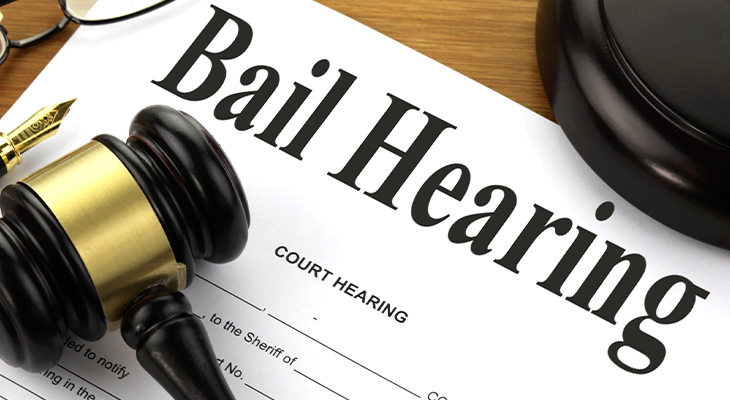 A bail hearing is one of the most important days in every arrested person's life. Although the constitution guarantees us all a reasonable bail, it does not guarantee the accused automatic release from custody. If you get arrested for a crime and also get denied bail, then you will need to wait for your trial, or apply for a review (appeal) of your bail decision in Superior Court. A bail review can be a costly process to complete because it takes considerable time. The best way to approach it is to seek the legal counsel of an experienced criminal defence lawyer.
If you get arrested and brought before trial, you will have a bail hearing within 24 hours of your arrest to determine a few critical things. These can include whether your custody should be retained or you should be released or if your hearing should be postponed. The Crown Prosecutor will demonstrate why your detention should be upheld or given strict bail conditions, and if you should be released upon your first hearing.
Things To Expect From Your First Hearing
At your bail hearing, the Crown will usually summarise allegations against you and explain whether they're seeking your detention or agreeing to your release on conditions and what grounds they rely on for their application. During the application, the Crown's evidence will usually depend on your offence circumstances, current criminal record, whether you're in a position of reverse onus, and the possible conditions to be imposed on you if you're released.
Suppose you can afford bail; in such a case, the defence will usually argue about why custody or stringent bail conditions aren't justified in the circumstances. Meanwhile, the defence counsel will likely suggest bail conditions, resulting in minimal restriction and addressing the court's concerns.
Show Cause And Reasons Why You Can Be Denied Your Bail
When it comes to bail hearings, show cause refers to the Crown's burden at a bail hearing to justify why the accused individual's custody should be upheld. For successful show cause, the Crown Prosecutor must show that your detention is warranted based on either of the following three grounds:
Primary Ground: your custody is necessary to ensure court attendance;
Secondary ground: your detainment is essential for public safety, and to avoid further crime risks, and to protect witnesses from potential intimidation; and,
Tertiary ground: your continued custody is vital to maintain the public's confidence in the court.
The Crown bears the burden typically to show cause for your continued detainment during a bail hearing. However, this burden can be reversed under unique circumstances, leaving your legal team to justify your release from custody. These conditions are:
The Crown applies to revoke your bail because you were already released on bail but breached your conditions while on bail;
You're charged with breaching bail granted by the justice;
You're charged with breaching a conditional sentence order;
You're charged with an indictable crime while released on bail for another indictable offence;
You're charged with serious offences, like drug trafficking, weapons offence, a terrorism offence, a criminal organization offence, or a Security of Information Act offence.
It will become challenging for you to get bail before trial if one or more of these conditions exist. Thus, it's vital to seek a highly skilled criminal defence lawyer's assistance to avoid continued detainment.
Things To Expect After Your Bail Hearing
If you're awarded bail, you will be released on a notice to appear or a conditional obligation stating that you must comply with it until your matter gets legally resolved. Conversely, if you're not granted bail or the bail conditions are too strict, you can apply for a review of your conditions every 30 days. If the Crown and your lawyer can reach a mutual agreement concerning your release conditions, the Court will review the previous order and amend it.
About Slaferek Callihoo
Slaferek Callihoo is a certified criminal defence law company in Edmonton, Alberta. Our qualified and experienced legal team will review your legal matter thoroughly and offer the best defence. Visit our website to learn more about our legal team or contact us for expert legal guidance.