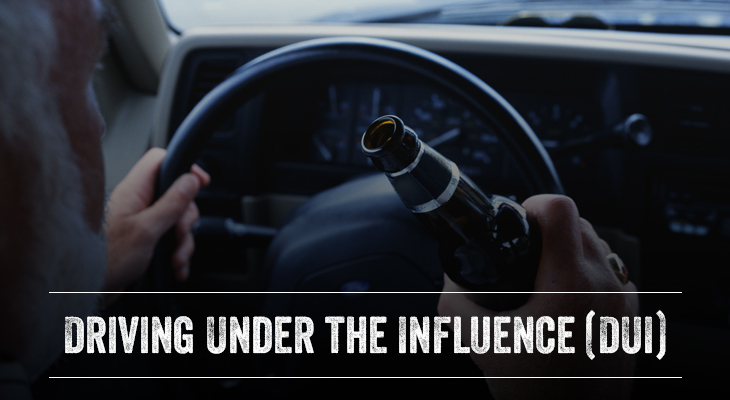 'Driving under the influence (DUI) is by far the leading cause of traffic accidents and roadside deaths in western countries. Canada is no exception. There are thousands of accidents happening simply because people show irresponsibility towards the DUI laws in Canada. Keeping the seriousness of a DUI charge, the Government usually broadcasts public safety messages to the masses.
Government officials try to advocate that people should never drive while they are drunk or under the influence of any drug. There are some drugs which are prescribed by doctors for relieving stress and similar symptoms. Even in the case of such prescribed drugs, it is important that the people must adhere to the DUI laws in Canada. However, it may seem like a difficult thing to do in some scenarios. This blog is focused on providing you with 6 basic things you must know about the DUI laws in Canada.
What is a DUI
DUI is known as Driving Under the Influence. The drugs, however, can be of many different types. Alcohol, marijuana, cocaine, and other synthetic drugs like Methamphetamine are the biggest contributing drugs to a DUI. We can say that these drugs are the main contributors in the DUI cases due to them being used for recreational purposes.
Degree of intoxication for a positive DUI
A positive DUI test confirms that the driver of the vehicle has more than the allowed level of drugs in their system. In Canada, the maximum allowed legal blood alcohol concentration (BAC) for licenced drivers is under 80 mg of alcohol in a sample of 100 ml of blood, or 0.08 ("Impaired Driving"). Drivers that have a higher level of drugs in their system are committing an offence that has very serious repercussions as per the Canadian Legal System.
In the case of modern or synthetic drugs, there are other tests that can easily determine if the person has them in their system or not. The more serious the drug the more chances are there to receive a serious sentence. In such cases, the felon must hire a DUI lawyer who remains familiar with the Canadian DUI laws to make sure they stand a fighting chance.
Consequences of DUI
If a person is knowingly under the influence of drugs and still decides to drive, he or she will face some serious consequences. The consequences include putting their own lives as well as others in danger. The person committing the crime can also damage their own property as well as others. If and when caught the person under DUI will be charged and made sure they face serious punishments. Once a person is charged and convicted of DUI, it can have serious issues for your future.
How to avoid DUI
Given the seriousness of the crime, one must never drive while they have consumed any sort of drug. It is highly recommended by the authorities to avoid driving at any cost while you are intoxicated. Furthermore, there are taxi services available now that can drive you home in such conditions. This responsibility of not driving while being intoxicated is not restricted to an individual only. The police encourage people to report if someone else who might be intoxicated is driving.
Legal Aspects of a DUI
In Canada, if you're caught driving under a DUI you will receive a 90-day licence suspension. Almost 7-day to one-month vehicle impoundment. And a fine of $550 or more. These repercussions may increase if the driver hits someone or damages the property of someone. If you have been charged with a DUI, it's very important that you hire a DUI lawyer.
Social Responsibility and DUI
The number of accidents in Canada occurring due to DUI and the collaborative efforts of the government and the private sector shows the importance of educating people regarding DUI accidents. In this perspective, it is important that society should also become a part of this endeavour. Therefore, if anyone sees someone who might be at risk of a DUI, they should be stopped from driving any vehicle as he or she might become a threat to themselves or others.
Slaferek Callihoo Law firm specializes in DUI and related cases. If you are faced with a DUI related case, you can always talk to us and get free advice related to your problem. You can also visit our website or call us on our direct line. We provide free initial consultation.