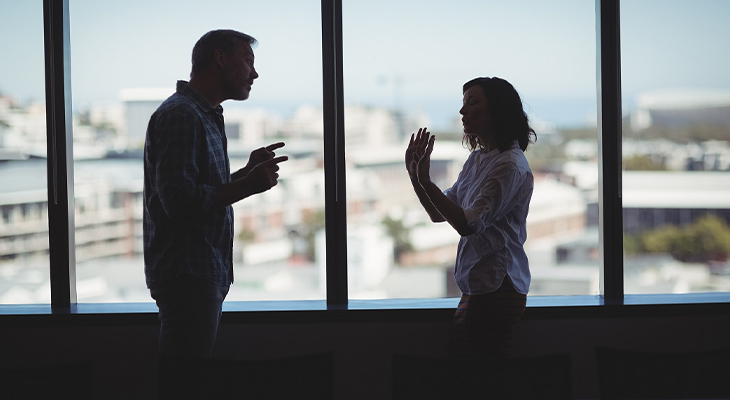 In Canada, many people are surprised when they are charged by the authorities for uttering words that might be perceived as threatening. If a person accuses you of threatening them, along with a testimony providing the background of the relationship between you and the person, you will be met with legal implications.
According to the mandate of criminal charges in Canada, it is illegal to engage in certain types of threatening activity, threats are one of them. This legislation was originally designed to deal with organized crime and threatening behaviour. Over the years, the law evolved to a common charge both in the domestic setting and public setting and now a very common part of a criminal lawyer's trial practice is based on uttering charges.
Clauses Of The Legislation
Section 264.1 of the criminal code written by the Government of Canada states:
Everyone commits an offence who, in any manner, knowingly utters, conveys or causes any person to receive a threat

to cause death or bodily harm to any person;
to burn, destroy or damage real or personal property; or
to kill, poison or injure an animal or bird that is the property of any person.
Punishment
Everyone who commits an offence under paragraph (1)(a) is guilty of

an indictable offence and liable to imprisonment for a term not exceeding five years; or
an offence punishable on summary conviction.
Idem
Everyone who commits an offence under paragraph (1)(b) or (c)

is guilty of an indictable offence and liable to imprisonment for a term not exceeding two years, or
is guilty of an offence punishable on summary conviction.
Police Charges
As far as the Canadian police are concerned, they take uttering threats and accusations seriously and require minimal evidence to lay charges. Hence, it is not uncommon for people to find unexpectedly that they are charged with uttering a threat.
In most cases, these charges stem from heated arguments in both domestic and professional setups. Moreover, it is more likely for individuals with little or no criminal record to be charged with uttering threats.
If you find yourself in such a situation, it is best to hire a criminal lawyer with experience in similar cases. At Slaferek Law, we have a team of expert criminal defence lawyers. We believe it is our duty to do whatever possible to avoid a criminal conviction for clients in these cases.
What Doesn't Count As A Threat?
Depending on the situation, your relationship with the complainant, and your past records, the judge might rule your words as 'not hostile'.
In addition to this, words spoken in jest or the context of a joke are not considered a threat. However, this does not mean you go overboard with making criminal claims in casual circumstances. There have been instances where individuals had to go through trials for claiming to kill someone or burn someone's property while joking.
It does not matter if a certain crime is impossible for you to carry out. If you utter threats, you will be charged by the authorities.
Possible Defences
If you have been charged for uttering threats and are awaiting trial, your criminal lawyer might use any of the following three potential defences to help the judge decide that you were not being hostile.
You were drunk in certain circumstances
You were on duty or were indulged in a lawful argument
The credibility of the complainant is not what the court requires
Nevertheless, to help you get out of the trial, it is always a good idea to seek professional help.
If you have any queries about criminal charges and require the guidance of a professional criminal defence lawyer, visit our website or contact us here today.