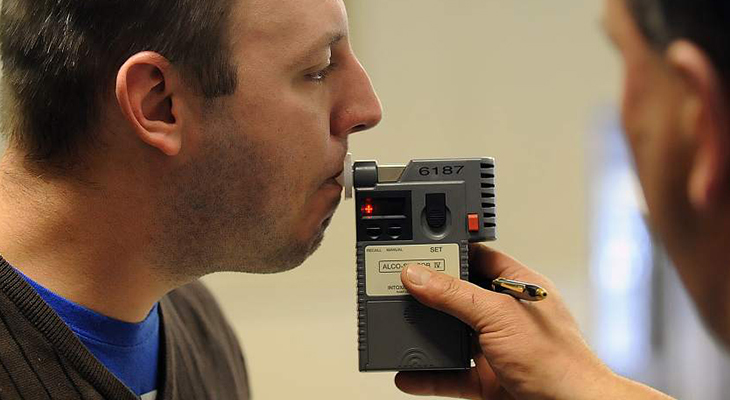 Driving is a privilege, not a right which is why your province can suspend or revoke your driver's license, levy fines as well as put you in jail for not following the law. If you are suspected of driving under the influence, you will be forced to take a breathalyzer test, which, in most cases, you cannot refuse.
When you apply for a license, you consent to a BAC test in exchange for driving privileges. This means that you essentially surrender your driving privileges if you refuse a Breathalyzer. Some provinces can even penalize drivers for refusing to take the test by suspending their license for up to 12 months. In addition to this, if someone has past DUI convictions they can face even longer suspensions or jail time.
As far as the breathalyzer test is concerned, depending on the amount of alcohol detected, the equipment will either show a warning sign or a fail sign. Depending on the results of the test, the officer in charge will detail the consequences you will have to face.
In this blog post, we have detailed what would happen if you were to fail a breathalyzer test, what the results mean and what type of consequences you will have to face.
What Do The Results Mean?
If the breathalyzer equipment shows a 'Warn' or a 'Fail' sign it means that you have some amount of alcohol in your body. This can be either due to alcohol in your bloodstream or mouth alcohol. The Approved Screening Devices (ASD) used by the police at roadside stops are not able to tell the difference.
Nevertheless, if the device senses alcohol, depending on the amount it detects, it could result in either a 'Warn' or a 'Fail.' In Canada, the limit for a fail is 0.08. However, since these devices used are not very accurate they have a margin of error built into them. Hence, they can register a 'Fail' at 0.10. If you blow into a device and it registers a 0.05 or higher but still below 0.10, the result will come up as a 'Warn.'
What Happens If You Get A 'Warn'?
Although the consequences will not be as dire as when you get a 'fail', you will still land a driving prohibition. The length of the prohibition will not be as severe as if you were to blow a 'Fail.'
In addition to the results, the consequences will also depend on your history with driving prohibitions and the police officer handing you the punishment. On average, the prohibition for a warning ranges between 3 to 7 to 30 days. You can appeal the prohibition, but the appeal has to be filed within seven days of receiving the prohibition.
What Happens If You Get A 'Fail'?
If you blow a 0.10 on a breathalyzer and get a 'Fail,' the consequences will be much harsher than blowing a 'Warn.'
As soon as the test shows a fail, you will be handed an Immediate Roadside Prohibition, which will begin immediately and last 90-days. On top of this, you will be given a $500 fine, have your car impounded and have to take a driving course that will cost around $1000.
Once your prohibition is completed, you will have to get your car back from the authorities and will have to get your license reinstated at your own expense.
You can file for an appeal but you must do so within seven days. During this time, you are still prohibited from driving. If your appeal is approved, the government will pay for the towing and storage of your vehicle, along with the reinstatement of your license.
Conclusion
If you are facing prohibition due to a DUI or failing your breathalyzer test, it is best to appeal as soon as possible. You can do so by hiring the best lawyers who can ensure that you will be able to put up a strong case to get your appeal approved.
About Us
At Slaferek Law, our criminal lawyers are well versed with the rights of its citizens. We help you get out of difficult situations and help you with Unreasonable Searches & Seizures. We have successfully defended clients who have been arrested and accused of illegally possessing such substances as marijuana, cocaine, ecstasy, methamphetamines, heroin, oxycontin, pain killers, and illegal prescription drugs.