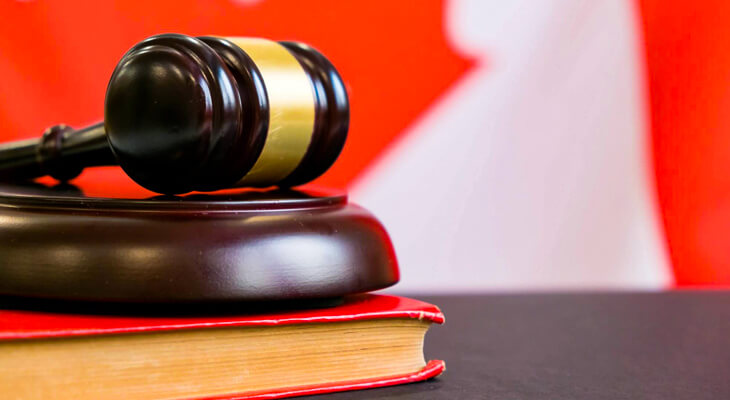 In Canada, a peace bond is an official criminal court order that compels an accused to adhere to a particular set of conditions for a definite period. A Canadian court could grant a peace bond when an accused has been charged with a violent crime or is likely to commit a crime. In this context, the court and the state prosecutor see a peace bond as a useful tool to deal with the criminal matter of an accused person.
The fundamental reason behind granting a peace bond is to safeguard the victims of a crime, and to make sure the accused doesn't commit more felonies in the future. In most circumstances, a peace bond serves as an effective way of settling a criminal matter by allowing an accused to prevent a criminal record without going through a trial.
Who Can Seek A Peace Bond?
Individuals who believe that accused might commit violent acts against them can seek a peace bond. An accused too can request a peace bond and use it as a means of settling his or her criminal affair. Generally, individuals who seek peace bonds are at the receiving end of life-threatening felonies such as different kinds of assaults, and who firmly believe that the accused pose a threat to their security.
An accused can also seek a peace bond to resolve his or her current criminal charges. For instance, if you have been charged with a violent offence like assault or domestic assault, as per the circumstances of your case, you may be able to resolve your criminal matter by signing a peace bond. After you have signed a peace bond, all the criminal charges against you will be withdrawn, resulting in no criminal record.
On average, the kinds of criminal offences that get resolved through a peace bond are relatively minor crimes causing little to no damage at all to an individual or a property. In this respect, if you have a pre-existing criminal record accompanied by several related felonies, it's less likely that you'll get a peace bond. Nonetheless, an expert criminal defence lawyer can still get you a peace bond even in such severe cases through his or her experience and vast knowledge.
Trial Or Peace Bond? Which One Is Better?
There are some situations where accused are given a peace bond as a means of resolving their criminal charges. However, they are not sure whether they should take this deal or proceed to a trial to get themselves ultimately acquitted of all charges. When you accept a peace bond instead of going to a court trial, you will have more certainty of resolving your criminal matter. It doesn't matter how strong your defence is; there's always an unavoidable element of uncertainty when it comes to a trial.
A peace bond helps you get rid of this element of uncertainty and provides you with a certain measure of control over the outcome of your criminal matter. Therefore, as long as you adhere to the conditions as stated in your peace bond, you can rest assured that criminal charges against you will get withdrawn and you'll avoid a criminal record.
Slaferek Callihoo is an experienced criminal defence law firm based in Edmonton, Alberta. Visit our website for further information or contact us for expert legal advice.