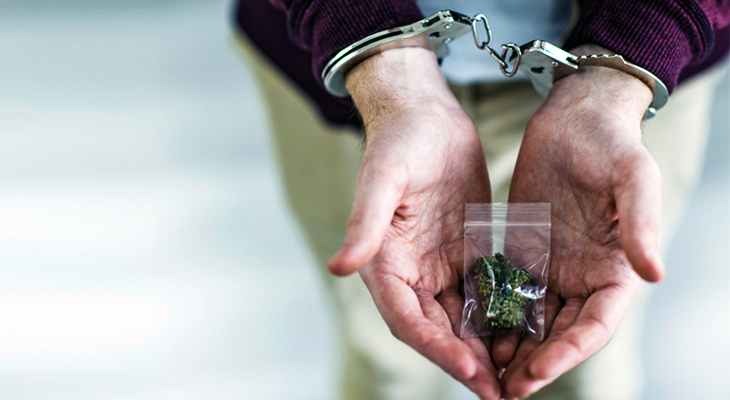 Cannabis Act
The Cannabis Act is a legal framework designed for controlling the manufacturing, distribution, sale and possession of cannabis in Canada.
The following are the goals of the Cannabis Act:
Keep cannabis out of youth's reach
Keep cannabis proceeds from reaching the pockets of criminals
Ensure public health and safety by giving adults legal access to cannabis
Is it legal to possess cannabis in Canada?
As of October 17, 2018, it is legal for anyone above 18 years of age to possess up to 30 grams of legal cannabis in dried form or the equivalent amount in non-dried form. You are also free to share up to 30 grams of cannabis with other adults.
Additionally, you may purchase dried or fresh cannabis from a licensed retailer in your province. If your province doesn't have a regulated retail framework, then you may purchase cannabis from a federally-licensed online retailer.
You may also grow up to 4 cannabis plants per residence from licensed seeds for personal use. It is also legal to make cannabis drinks and food products at home so long as they do not involve the use of solvent products for achieving more concentrated forms of the product.
What are the possession limits for different cannabis products?
As per the Cannabis Act, individuals whom are of the legal age to possess cannabis in Canada may possess the following amounts:
Up-to 30 grams of legal cannabis, dried, or the following equivalents:
150 grams of fresh cannabis
450 grams of edible product
2,100 grams of liquid product
7.5 grams of concentrates (solid or liquid)
30 cannabis plant seeds
Cannabis for medical purposes
People who have been prescribed cannabis for medical purposes by a healthcare provider may continue to access it as per their regime for medical cannabis.
Drug offences due to cannabis possession
A criminal charge due to a cannabis-related offence can have serious, lifelong consequences. Even a minor possession charge must be treated very seriously.
The intent of the Cannabis Act is to allow people to consume cannabis legally without running into any kind of trouble with the law. This also reduces the burden on the courts.
You may be charged with a criminal offence related to cannabis if you are found to be acting outside of the legal framework provided by the Cannabis Act. The imposed penalties are proportionate to the seriousness of the crime. Penalties range from tickets and warnings for minor negligence to criminal prosecution and imprisonment for charges of a more serious nature.
You may be charged with the following offences related to cannabis:
Possession over the limit: You may get a ticket for a minor offence and up to 5 years in jail for a serious offence.
Illegal distribution or sale: Ticket for a minor offence; up to 14 years in jail for a serious offence.
Growing cannabis beyond the permissible limits: Penalties range from tickets up to 14 years in jail.
Transport cannabis across borders: You can face up to 14 years in jail for this offence.
Selling or offering cannabis to anyone below 18 years of age: This is another serious charge for which you can face up to 14 years in jail.
Using youth to commit a cannabis-related crime: You can face up to 14 years in prison for this charge.
Using cannabis in a vehicle
According to the City of Edmonton's cannabis rules, you are not legally allowed to use cannabis in a vehicle. You may face penalties for doing so, irrespective of whether you're in the driver's seat or the passenger seat.
The only exception to this rule is if the vehicle is in use as your private residence, and you are parked in an area that allows camping.
The rules further state: "If transporting cannabis in a vehicle, cannabis will need to be contained in closed packaging and out of reach of the driver and any other occupants of the vehicle."
If you or someone you know is charged with the possession of cannabis over the limit or any other cannabis-related offence, we recommend you to get in touch with Slaferek Callihoo, Edmonton's leading criminal defence lawyers.
If this is your first offence, we may be able to divert you out of the court system. The diversion program requires you to complete a probation period that can involve counselling or community service work. Alternatively, we can also move the court for a discharge, which allows you to avoid being criminally indicted for the offence. Contact Slaferek Callihoo now to discuss your legal options.