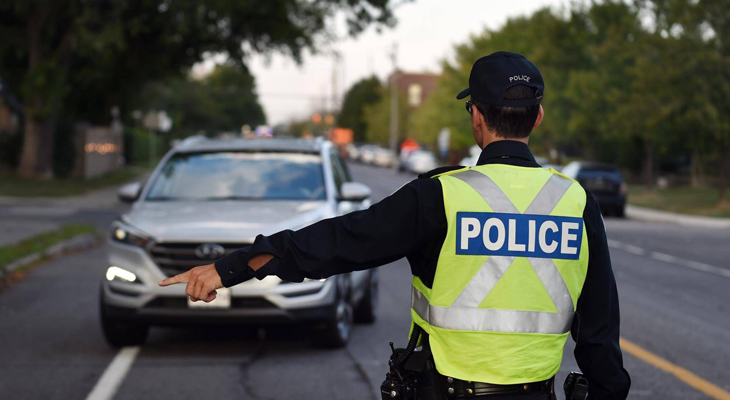 The term 'impaired driving' is used to describe the criminal offence of operating a vehicle while the driver's ability to operate the vehicle is impaired by a drugs or alcohol. It is a punishable act as per the Criminal Code. The penalty for impaired driving in Canada depends on the harm caused by the act. While these offences carry no minimum sentence, a person charged with impaired driving can face large fines as well as jail time. Judges usually have sweeping flexibility to determine the sentence in these cases. However, certain established guidelines by the provincial appeal court have to be followed.
Impaired driving penalties in Alberta
Impaired driving can cause death or severe bodily harm. If you have been charged with drinking and driving, you can expect to receive the following penalties:
Driver's license suspension
Imprisonment
A fine
Vehicle seizure
A requirement to attend an impaired driving course
A criminal record
The purpose of sentencing is to prevent crime and instill a sense of respect for the law and maintain a just, safe society. An offender can be separated from society to promote a sense of responsibility in the offender so that he/she acknowledges the harm done.
Impaired driving is one of the leading causes of injury and death in Canada. More than 69,000 impaired driving incidents, including 35,00 drug-impaired driving incidents, were reported in 2017. It is important to mention that territories and provinces can have different or additional laws that may apply.
Prohibited alcohol levels
Apart from impaired driving, having prohibited levels of certain drugs and alcohol in the blood within 2 hours of driving are separate offences. The degree of the penalty may vary depending on the nature of the offence. Having 80 milligrams or more of alcohol per 100 ml of blood is considered as the prohibited blood-alcohol concentration (BAC). So far as cannabis consumption is concerned, it is a serious offence when found driving while having 5ng of THC or more per ml in your blood.
How a criminal lawyer can help
If you or someone you know has been charged with impaired driving, talk to a criminal lawyer immediately in order to obtain the right legal advice. A good lawyer will help you identify all the possible legal ways to have the charges dropped or reduced. There are many people who get caught driving while impaired every day. If you are one of them and think there's no way you can defend yourself, think again. Surprisingly, with the right legal representation, you can exploit the situation in your favor and potentially achieve successful results.
Police sometimes make mistakes by arresting a driver for impaired driving when he or she was drinking previously and alcohol is found in the stomach and not in the bloodstream. While ignorance of the law may be an excuse, don't let the absence of legal representation ruin your case. Whether you are charged with failing or refusing to provide a sample or arrested without sufficient RPG, talk to a lawyer as soon as possible to know your best options.
Contact Slaferek Callihoo
As a team of highly experienced and competent impaired driving lawyers in Alberta, we've successfully helped hundreds of people fight impaired driving, DUI charges, and other criminal cases. We understand that being arrested for impaired driving or a DUI can have a devastating impact on your ability to drive, employment, finance, and family. We are here to provide you with the legal assistance you need to get your charges dropped or reduced.
Discuss your situation with us in detail, give us a quick call at the offices of Slaferek Callihoo to schedule a free consultation.