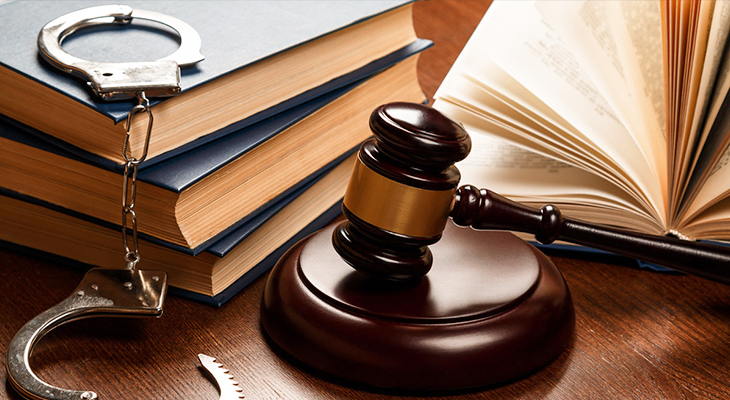 Getting arrested and facing a criminal charge can be quite difficult, especially if you believe you have not done anything illegal. All those visits to court and no knowledge of your rights can put you in a difficult position which may cause you stress and worry.
Legal Help or a criminal defence lawyer in such times is necessary. If you are arrested, you are usually taken to a nearby police station, and held in custody for a few hours or days. During this time, you are also questioned about the case. This can lead to anxiety and stress.
However, if you know your rights according to the criminal code of Canada, you can handle the situation in a much better way. During this time the police might question you about your whereabouts and your actions that prove the crime. Any hesitation or confusion in your behavior might portray that you are guilty, and careless statements might lead you to criminal charges.
To help you understand the intricacies of the process and ensure that you are well aware of your rights, in this blog post we have detailed the important rights you must know about when you are a suspect in a criminal investigation.
Right To Privacy
Even if you are a suspect in a criminal investigation, you are given the right to privacy and to protect yourself from unreasonable searches and seizures of your property or yourself. Unless the police have a search warrant for you, they have no right to search or seize your property, and you have the complete right to refuse their demand to search your home, car, property, or you.
Right To Leave
The police might get a search warrant for you but note that this is not an arrest warrant because you are just a suspect and not the actual proven criminal. Therefore, if you are not under arrest or have been given your suspect right, you can leave whenever you want.
However, many people are quite confused when the police stop them or they are being arrested or simply questioned. In any case, you should immediately contact an experienced criminal lawyer to help with your procedure and make it easy for you to leave from there. Try to avoid commenting on what happened in the absence of your lawyer.
Right To Hire A Lawyer
As a suspect, you have the right to hire a lawyer yourself. If you cannot afford a lawyer, one will be provided to you by the state. You can hire a lawyer to fight for you depending on your resources. An experienced criminal defence lawyer will help you get out of that situation legally.
Right To Remain Silent
This is another right that you must know as a suspect in a criminal investigation. If the police question you in the absence of your lawyer, you can invoke this right and remain silent. This is necessary if you are not in a good state of mind, and talking to the police officers can force you to make incriminating statements.
Therefore, you don't have to answer every question a police officer asks because there could be consequences if you answer incorrectly or confusingly. However, the silence may harm your defence if you do not share your point of view.
What To Do If The Police Investigate You?
Sitting in front of a police officer as a suspect in a crime when you have done nothing can be a stressful situation. However, handling yourself and knowing some general tips to manage this situation can be quite helpful. Some of those tips are as follows:
Remain calm. No matter what the situation, presenting yourself as a calm person will help prove that you are not guilty.
Do not lie in any investigation, this will lead to more complications.
If you are in a holding cell, do not discuss your case with the other inmates.
Also, do not discuss your case over the jail telephone.
Final Words
Apart from the rights mentioned above, telling someone where you are, seeking medical help if you feel ill, or writing a notice about your rights, for example, food, and toilets, are some of the other rights you should know about. Moreover, hiring a professional criminal defence lawyer can help you get through the situation fast and easily. You must know your rights when you are a suspect in a criminal investigation.
About Slaferek Law
Slaferek Law is committed to providing you with effective legal services with trust and serving your needs and concerns. We always employ our full resources, experience, and seasoned skills to bring you the desired results. Contact us for more information.